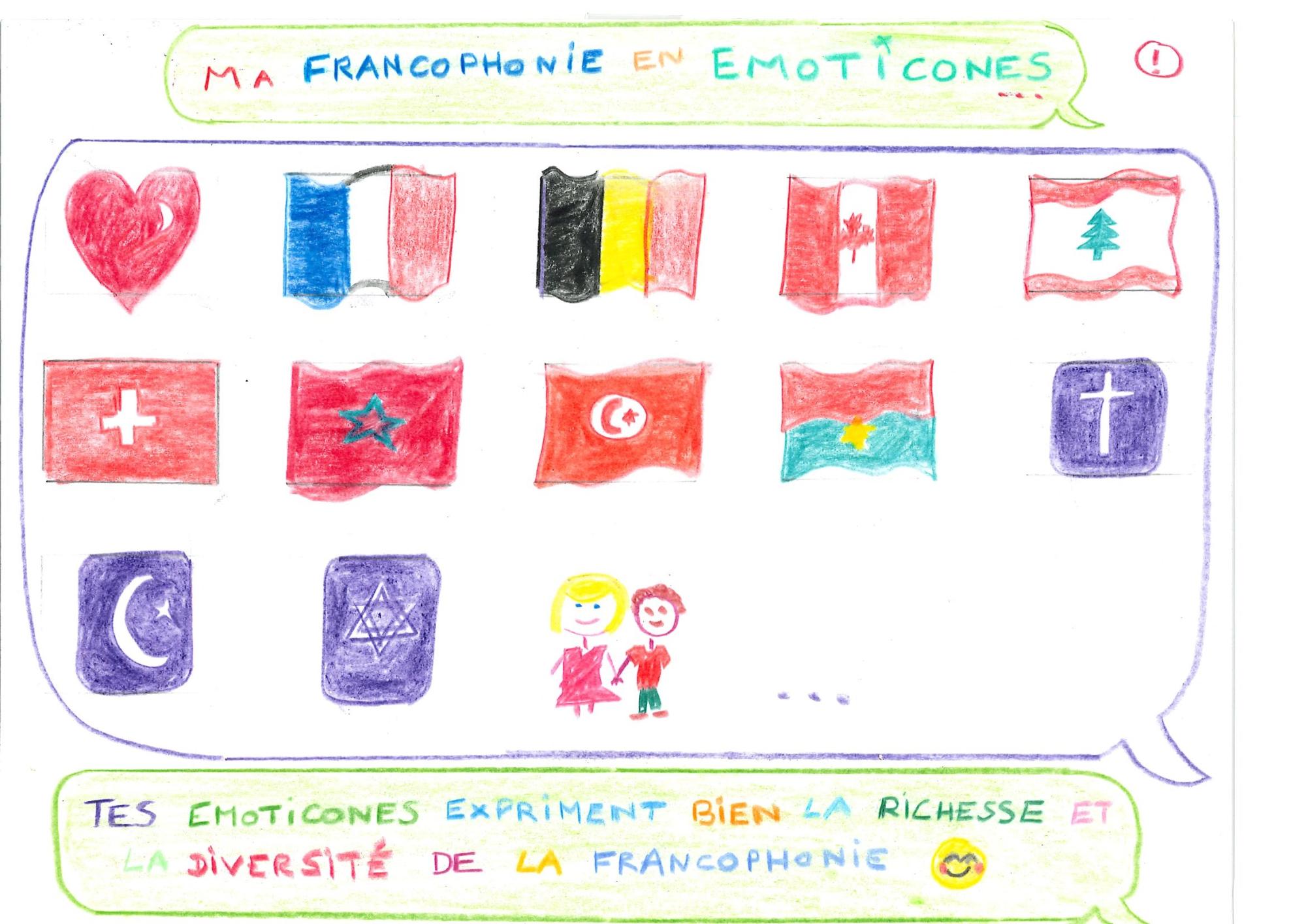 Le Comité Francophonie Atlanta a le plaisir de vous présenter le Concours de dessin édition 2020 dans le cadre du festival annuel de la Francophonie.
Ouvert aux élèves en primaire et aux collégiens de métro-Atlanta (grades 1 à 8) apprenant le français, le concours de dessin met cette année en avant Les Fables de La Fontaine.
Vous trouverez en pièce jointe les conditions de participation, les trois fables sélectionnées ainsi qu'un document avec les vignettes vierges pour les élèves au collège.
À vos crayons, prêts, dessinez !
Les dessins doivent nous être envoyés le lundi 16 mars au plus tard.
Les gagnants seront annoncés sur notre site et les prix seront remis le 29 mars à Westside Warehouse lors du brunch de clôture du festival.
Pour aller plus loin :
Connues pour la légèreté de l'écriture et la souplesse des vers, les Fables sont faciles à mémoriser. Nous serions ravis si certains de vos élèves se prenaient au jeu et nous récitaient les fables lors de la remise des prix.
.
March 16: Last day to send your drawings
March 29: The winners will be announced on the website
March 29: Francophonie event to award prizes
5_gagnants_words_Page_5.jpg
The 5 Winners of the Contest
CONCOURS DE DESSIN - DRAWING CONTEST
Francophonie Atlanta Committee is delighted to present the 2020 Drawing Contest as part of our annual Francophonie Festival.
Open to elementary and middle school kids in metro-Atlanta who learn French, this year's contest highlights La Fontaine's Fables.
Please find attached participation requirements, the three selected fables and the comics frames for the middle school kids.
Ready, Steady, Draw!
Drawings are to be sent by Monday, March 16.
Winners will be announced on our website and they will receive their prizes on March 29 at Westside Warehouse during the brunch closing the festival.
To go further:
Known for the lightness of the narration, the suppleness of the verses, the Fables are easy to memorize. We would love to have some of your students recite the fables.